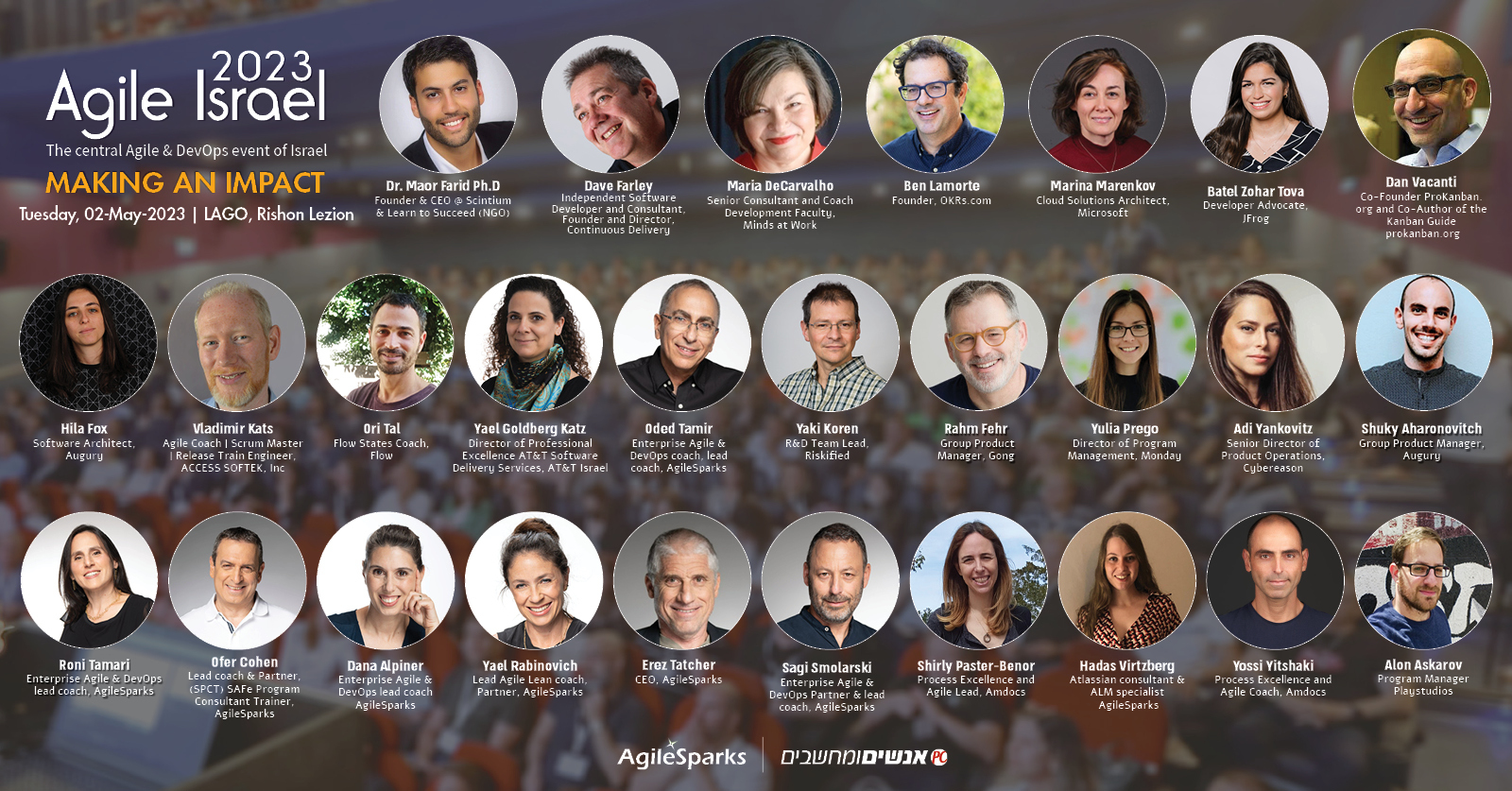 Agile
Agile Israel has been Israel's main Agile and DevOps event since 2008.
This year's theme was "Making an Impact."
At this conference, we explored approaches that help organizations make a true impact faster and focus on what matters most, improving customers' lives, whether internal or external.
Listen to industry thought leaders and inspiring case studies about how aligning, focusing, and organizing around shared outcomes lead to more significant impact and business success.
Get inspired, learn, and energize your Agile journey!
Read More »