Last week I helped facilitate Program Increment (PI) Planning for an Agile Release Train (ART) practicing the Scaled Agile Framework (SAFe). One impediment for this ART was that although the leadership team ROAMed risks in PI Planning as well as continued to manage the flow of risks/issues using a ROAMing Kanban Board throughout PI execution, there wasn't enough clarity and alignment around what exactly would Owning a risk look like and what are the expected deliverables/objectives.
One experiment we tried this time around was to ask the ART Leadership Team to plan their quarter/PI very similarly to the other teams on the ART. Their source of "Features" was the list of risks/issues identified beforehand (during the last PI as well as during the Inspect and Adapt / Retrospective workshop) as well as those emerging throughout the PI Planning event. They took their features and broke them into specific deliverables and then came up with PI objectives related to those areas. They presented them to their stakeholders – the entire ART – heard their feedback and adjusted the course.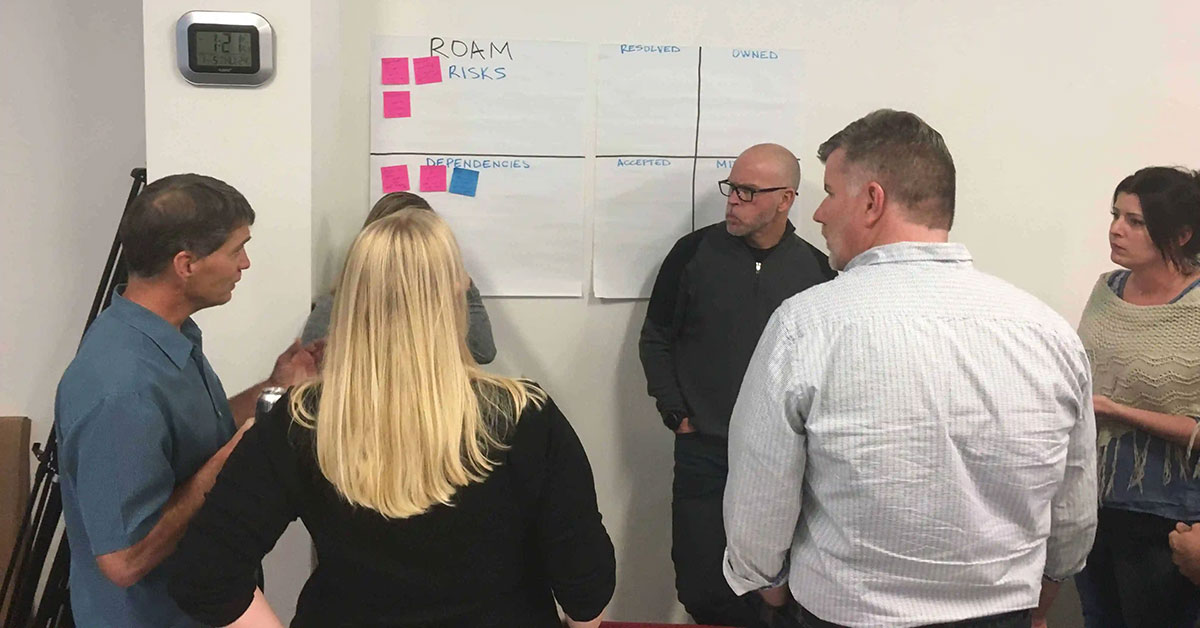 Because the ART leadership team also has the role of walking the room, visiting teams on their breakouts, asking questions, sensing what is going on, and being available to answer questions, we decided to split their time on each breakout between doing their own planning and going around the room.
This worked pretty well. We feel we are better set to enable the ART to run better based on the work done by the leadership team. And teams feel better that their leaders are there for them. This was actually very visible when we took a pulse check about the level of "Lean/Agile Leadership" towards the end of the PI planning. We got very high scores in this area.
Now it's time for execution. The leadership team is planning to run iterations like other teams and showcase their progress on risks/issues in system demos. We shall see how well that works…